11 Simple Steps for Effective Brand Building
For a small business to be successful, many things need to fall into place, and often that means effective brand building. You probably haven't thought about brand building beyond your brand logo or brand colors, but a solid brand strategy is the best way to save the most money and infuse value into your brand and reduce the risk of competing on price.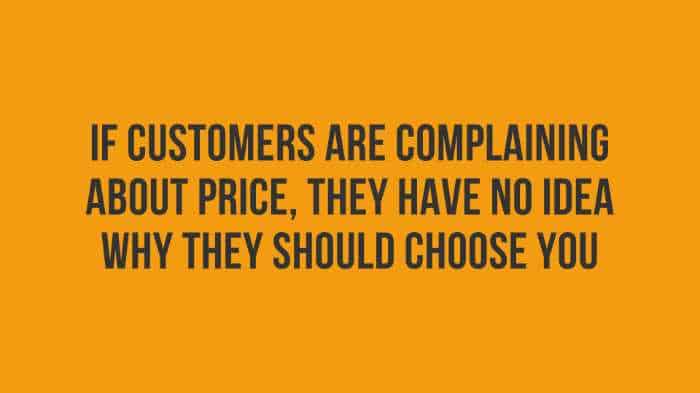 This guide to putting together an effective yet simple brand strategy will get you on the right path to creating that brand and building your business.
Whether you are starting a consultancy, a clothing brand, an IT company, or any other business, you are going to develop a brand whether you like it or not. If you are not focused on your brand, who knows what it will become?
What is brand building and why is it important for small businesses
There is more to brand building than awareness and popularity. A solid brand-building strategy is consistent across all channels and delivers a consistent marketing message and brand promise to your target customers.
Why Is a Brand Strategy Important?
Many businesses don't understand why branding is so important. Branding can help to create both a set of values internally and externally within a business, and can totally alter the way people perceive your business.
The way a business interacts with the rest of the world is one of the most crucial parts of building a brand. Is the business serious or more playful? Is the business high-tech or old-fashioned?
How to Build Your Brand Strategy?
Let's dive into some of the top strategies for brand building, and the simple, yet effective methods that can be put in place within your company.
Remember that to effectively build this kind of brand marketing strategy, everyone in the business needs to buy into and use the same tactics when communicating with the outside world. In other words, it's not just about brand-building strategies, it's about building complete omnichannel communication strategies.
Here are some of the most common steps you must follow to build an effective brand strategy for your business.
Notice that this also follows the basic marketing process.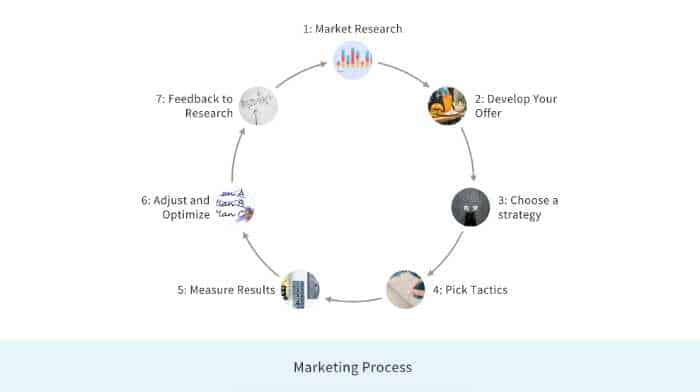 1. Profile your target audiences
The first step of the marketing process is critical to brand building and your brand development strategy — research. This doesn't have to be expensive, you can collect a lot of free research from social listening, Google and participating in relevant forums and Facebook groups to collect insights about distinct audiences and what matters to them.
Another way to collect research is to run simple surveys and polls with your existing customers.
2. Pick a niche from your target audience
Your niche has to be in the sweet spot of having enough demand and potential customers as well as being an area of expertise. Ideally, you will also steer clear of too much competition.
The niche that you are in may have already been decided. For example, if you are further down the road and have already launched your business. 
Your niche will inform your brand strategy and marketing plan. It will also allow you to research your target audience, what they are interested in, and other information such as the age of your average buyer profile. If you are marketing to the over-60s, your strategy may be very different from that if you are marketing to the under-20s.
3. Define your marketing goals
What are your marketing goals as a business? More awareness? More customers? More email subscribers? Make sure you set SMART goals so you can track your progress and make any necessary adjustments. 
If you are a newcomer to the market and you're looking to disrupt things. That would affect the way you try to build your brand and be portrayed within the industry. 
The way you want to market your business will be informed by the goals you aim to achieve and prioritize. 
4. Uncover your brand purpose
If you want to succeed at brand building and brand positioning, you must focus on a specific brand story that communicates your brand values.
A successful brand will often choose one specific purpose to build its brand around. Sometimes this purpose is pre-defined by the founder, but often, brands will use what they learned from their research to refine their brand marketing strategy.
5. Outline your brand strategy
You might be familiar with marketing strategies (content, direct, and advertising). Brand strategies work similarly.
Brand strategies are the channels and vehicles that you're going to use to communicate your brand.
For example, what personality or tone of voice are you going to use in your brand messaging to your target audience?
6. Identify your competitors or alternatives to your offer
Another aspect of brand building strategies is to stand out from the competition. Remember too, that your competitors aren't just other brands, but other alternatives your customers are using to solve their problems.
7. Craft your brand story
As you start layering the information you've learned from your research, your ideal customer, your brand values, brand positioning, brand promise, brand story, and the competition, you're ready to craft your brand story.
You can start developing your brand story by collecting stories from your customers and how they used your brand to solve any of their problems.
Follow the basic 5-step storytelling process:
Exposition: This is where you set the basic scene.
Rising action: Begin to introduce the problem. This is usually an incident or a trigger.
Climax: The highest point of the action when all of the disparate elements come together.
Falling action: This is where the hero of the story makes a decision and the loose ends begin to wrap up.
Resolution: This is the conclusion of the story and shows how the characters have been transformed through the process.
8. Design your brand identity
It's interesting that most people see designing your brand identity as the beginning of the brand building process, but you can see that it's actually closer to the end.
With your brand positioning
9. Use social media to share your brand
Social media isn't just a fantastic tool to promote your products or services, it is also one of the most personal and efficient ways to talk to your target audience, and form a real connection with individuals.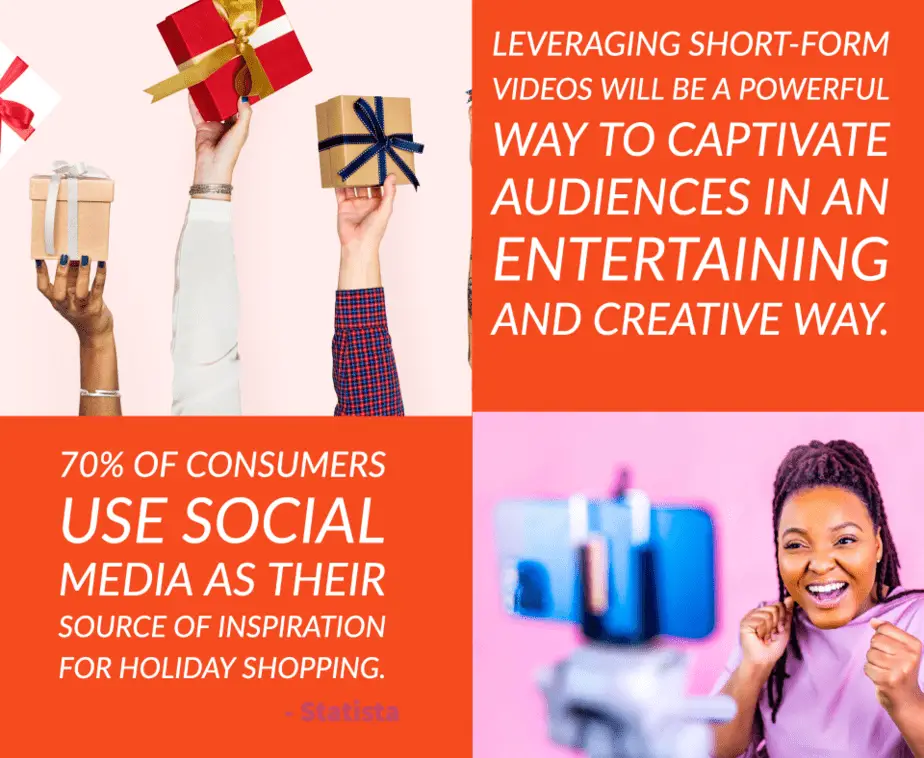 On social media, your brand's voice and strategy can really shine through. Many of us have seen examples of social platforms like Twitter. According to statistics, 67% of all B2B brands are on Twitter for marketing or networking purposes.
TikTok is the newest of the social media giants and it provides a quick and easy way to reach your audience. Visual content is arguably the most powerful of all the types of content you can put out when it comes to building your brand. There is even a science behind color psychology used for logos and branding, and what sort of message they send out.
Most brands have some form of social media presence, and many big brands have whole departments dedicated to this, furthering the argument for a united front in how you communicate with customers and other businesses.
10. Create high-quality content for social media
Whatever kind of brand message you want to portray, you don't want your brand to appear amateur or unprofessional. Poor-quality graphics, and bad spelling on your posts, all of these contribute to the way people perceive your brand.
High-quality content is the best way to get people to take note of your brand. People will associate the quality of photographs, graphics, videos, and written content with the quality of your brand.
It is worth taking the time to build a professional brand and use social media as a platform to show others that content, increasing engagement in the process.
It is easier than ever to use a professional video editor to make your TikTok videos and Instagram stories, as well as create professional graphics on free graphic design platforms.
Today, there are video editors that have amazing and easy-to-use AI features that allow you to remove backgrounds, enhance the audio and reduce noise.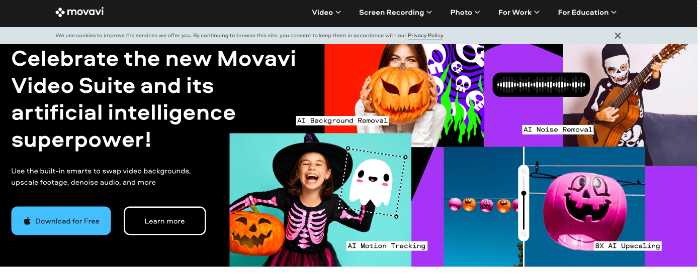 In fact, there is really no excuse for creating content that doesn't look great these days. A slick social media platform with professional content will show that your business is professional and good at what it does.
11. Personalize your brand message
This is one of the most helpful strategies businesses can use when it comes to building their brand. Thinking of a persona for your business communications can help you to ensure a memorable and effective experience for anyone who interacts with you.
This can also be a useful guide for the staff who are using your social media platforms, or writers and other content creators. They can better understand tone, style, sense of humor, and characteristics if they are thought of as a real person.
As you may have a "buyer persona" you might also have a "marketing persona" for your business and branding, too. 
FAQs About Brand Building
What are some typical brand building strategies?
There are x types of brand building strategies to choose from. This is important because the type of brand strategy you choose will be with you for a long time.
Brand management: This is what Proctor and Gamble do. They treat each new product as a new brand.
Individual brand: This is where there is an overarching brand with all its products underneath. Apple and Microsoft are an example of individual branding.
Attitude brand: This is where the brand stands for an idea. Nike is an example of this type of brand. They "stand" for a lifestyle or a way of being.
Private label: If you sell similar products to larger brands, you might choose to use a private label strategy. Costco's Kirkland brands, Amazon or even the brands you see at Trader Joe's are an example.
Brand extensions: When you use the brand's image and logo and create a variety of products with the same brand name. Arm and Hammer baking soda is a great example of this type of strategy.
What are the components of successful brand building?
Every successful brand must have these elements in place in order to drive consumer awareness and build brand equity.
Core values that translate into brand values
Brand messaging and brand voice that support the brand promise and marketing efforts.
A solid brand building process with clear brand guidelines that will allow for brand growth without sacrificing brand recognition.
Summary – Creating a Clear and United Brand
It is so easy for brands to be forgettable, but this is the last thing you want for your own brand. It is crucial to have a clear and effective brand building strategy, but luckily this doesn't need to be overly complicated. A few steps to ensure you are projecting a united image of your company, and that your content is always professional, is a big part of the battle to create effective branding.