Growth Institute assists companies in scaling seamlessly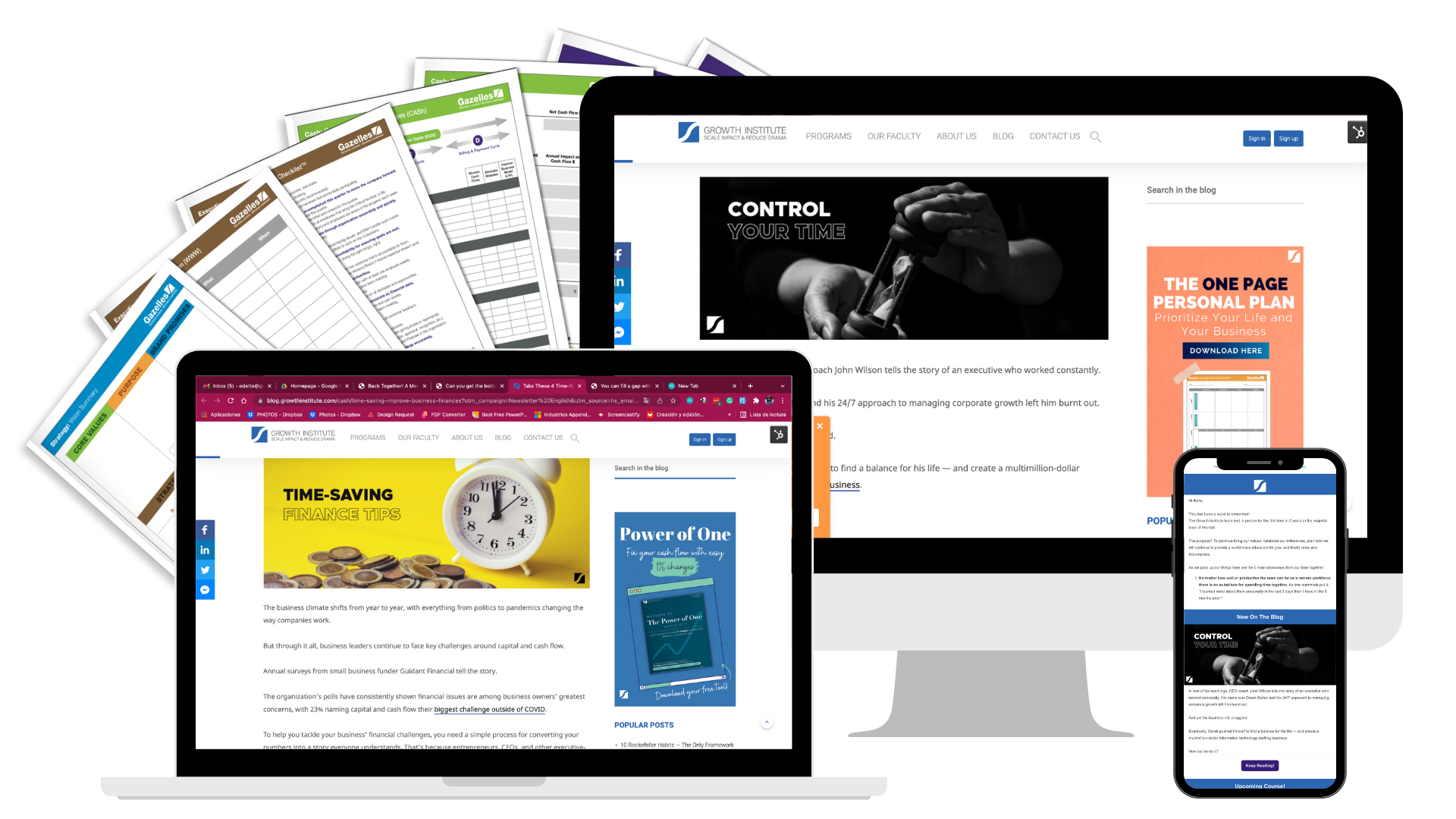 How do you ensure that you're hitting all the right notes and expanding sustainably and profitably? There are countless factors to consider when scaling a company. The World Class Top Business Leaders Growth Institute's courses are designed to assist leaders in launching their companies through various strategies. At Growth Institute, they have some of the best minds in business development; the company aims to help 10 million leaders scale growth, increase impact, and reduce drama by 2040.
Growth Institute accomplishes this by assembling a network for mid-market businesses seeking to grow, selecting the most palatable content, and utilizing the best technologies. The international company was founded in 2012, and for the past two years, it has been included among the fastest-growing businesses by Inc.5000. Its virtual educational tool and functional abilities offer the information needed to scale and grow your business.
Let us dive deep into the basics of scaling a company, so your business can grow accelerated while avoiding common pitfalls. Let's get started!
The concept of scaling and why it's essential for businesses
Businesses that can scale their operations have a natural edge in the marketplace. The idea of scaling involves:
Expanding an organization's capabilities, whether through hiring additional staff.
Investing in infrastructure and technology.
Simply leveraging existing resources more efficiently.
Scaling allows companies to take on larger projects and more clients without sacrificing quality or service. It also enables organizations to broaden their reach and better serve the needs of their customers. Additionally, technology has offered businesses unprecedented opportunities to optimize their operations while keeping costs low – ensuring they can manage rising demand while remaining financially viable and competitive.
Ultimately, companies able to take advantage of innovative technologies like AI and cloud computing and practice good scaling strategies will be in the best position for success. Things like staying agile, expanding customer outreach efforts, or simply cutting back on wasteful practices can help organizations achieve optimal scalability – allowing them to grow dynamically with minimal disruption and financial strain. Above all else, scaling is about innovative management that pays attention to both short-term goals and long-term performance!
The challenges associated with scaling
When a business starts to grow and expand, it faces many new and exciting challenges. Scaling can be a complicated process regardless of how much preparation an organization has. Many businesses need to anticipate the complex organizational and operational changes that must occur to move from one phase of growth to the next. With the right team, infrastructure, technology, and resources, companies can succeed at every step of their growth journey.
Although scaling presents many unique complications and risks, taking proactive steps to address these issues can help turn potential problem areas into valuable learning opportunities or advantages that set businesses up for long-term success. Investing in the right tools and creating an experienced team of industry veterans will help organizations reach their goals faster and foster an environment where creative thinkers can explore new ideas and push boundaries with confidence. With this dynamic energy driving progress forward, any business can rise above the challenges associated with scaling and produce big wins.
But, let's be honest—it's hard work. It can often feel like there are too many moving pieces. That's why it pays to keep learning along the way. So, if you're looking for strategies to accelerate growth in a fast-paced world, now is the time to leverage cutting-edge knowledge specific to scaling businesses! Staying up-to-date on the most efficient processes, technology, and trends helps turn scaling from a burden into an opportunity.
With experts at Growth Institute guiding you through this transition every step of the way, please don't hesitate to reach out. They'd love to help you scale up with greater confidence. It may be time to finally take those ambitious plans off the backburner and onto center stage. A new era of solid growth is just around the corner – let's make it happen together!